Once an employer have decided to use CompanyMood to measure and increase employee satisfaction, your team should next be sensitized to (digital) employee feedback. This includes detailed information about the goals to be achieved through the collected feedback.
Create more trust
A clear and comprehensible definition of goals and transparent communication already create an initial basis of trust.
Make communication as clear and transparent as possible.
These include questions such as:
How does the feedback process work?
Who has access to the data?
When and how are results communicated?
Which goals are to be achieved?
What are the advantages of the feedback for companies and employees?
The assurance of anonymity is an essential factor for your employees to trust a digital feedback process. Especially when feedback is evaluated at the departmental level, the anonymity criteria should be clearly communicated (e.g. minimum size of teams and/or the minimum number of responses).
CompanyMood offers detailed presentations for all participants such as managers, employees and employee representatives.
After registering at CompanyMood, we provide companies with a checklist to accompany them through the trial. You can download the checklist here free of charge:
In addition, CompanyMood supports transparency and communication through an employee dashboard that visualizes various evaluations (mood, topics and actions) for its own department. The visibility of the results can be set individually.
Active participation
Make sure you actively involve your employees right from the start.
Employee feedback is a gift! Give your employees a voice and benefit from their criticism and suggestions for improvement!
As soon as your employees realize they are being taken seriously with their criticism and comments, this has a positive effect on employee satisfaction, commitment and participation.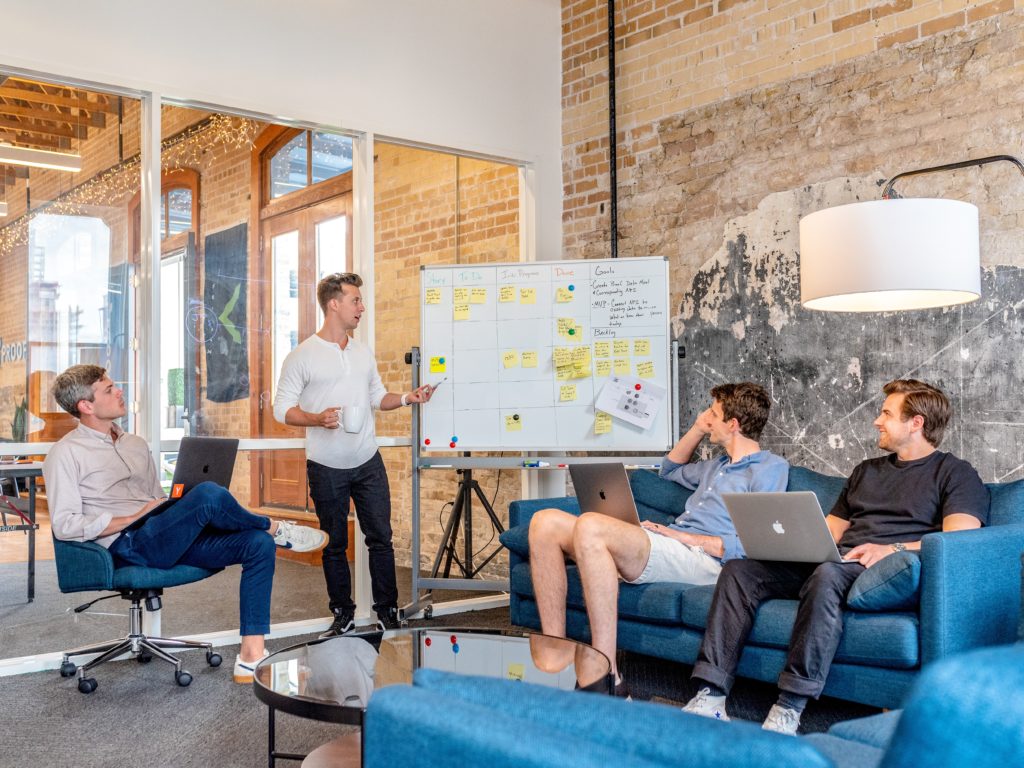 Because it is your employees who know best when things are not going well within the team, the working environment is uncomfortable or when the work equipment is inadequate and the working atmosphere and productivity suffer.
The following points should be noted in order to actively involve employees in the feedback process:
Define feedback rules with your team that allow constructive processing of feedback (constructive, factual, non-personal, etc.).
Communicate a fixed rhythm in which the results are discussed in the team (our recommendation: discuss moods and topics; do not display comments for reasons of anonymity).
Within the framework of constructive feedback, concrete suggestions for improvement should be supported and implemented as actions.
Implement actions
If the concerns of the employees are listened to and actions are created and implemented, this also increases trust, appreciation and thus participation. The implementation of smaller actions (quick wins) should take place promptly and be communicated. The evaluation period is decisive: the higher the frequency of feedback (daily, weekly, etc.), the higher are the expectations regarding the implementation of improvements.
Based on our experience we recommend:
Daily feedback – every 2 weeks presentation of results and implementation of 1-2 actions
Weekly feedback – monthly presentation of results and implementation of 2-3 actions
Monthly feedback – every 3 months presentation of results and implementation of 3-4 actions
Three-monthly feedback – every 3-6 months presentation of results and implementation of actions
Small and simple improvement actions are often enough to motivate employees and increase the participation rate. Examples for such quick-wins could be:
Improve the working environment (set up plants, adequate lighting, height-adjustable desk, etc.)
Banish plastic cups
Install the humidifier against dry air
Provide sufficient water in summer
Be sure to also communicate small successes, such as those resulting from the implementation of quick wins!
Depending on the industry and the number of employees, actions can vary greatly. Experience has shown compliance with the above points leads to a high level of participation and a sustained increase in employee satisfaction.
Sustainability
Both the results of the survey and the results and progress of an action already implemented should be presented in continuous and regular meetings. This ensures feedback is firmly embedded in the corporate culture over the long term.
Which participation rate is good?
With continuous feedback, the participation of 30-50% can already provide meaningful results for the implementation of improvement actions. This shows companies and managers who are particularly active in implementing and communicating improvements benefit from a high response rate (up to 70%).
In comparison, a participation rate of 70% is desirable for classic employee surveys (annual or every 2 years). If the response rate falls below 50%, this would be considered low and unsatisfactory [1].
The main difference between the participation rates in continuous and annual surveys results from the frequency of the given feedback: in continuous feedback, employees can give feedback up to four times a month. In comparison, they only evaluate once for annual or 2-yearly feedback.
Rewarding employees for participation?
Incentives, in the form of a reward, are rather counterproductive: the employees could then give arbitrary answers only to receive a reward. The reliability and validity of the statements were left by the wayside.
Participation should always be voluntary and should not be pressure or an unpleasant or distressing experience.
Make your employees aware of the advantages of employee feedback.
Advantages of employee feedback using CompanyMood
Measuring and increasing employee satisfaction through continuous feedback offers the following advantages to companies, managers and teams:
increased well-being
higher, organizational commitment
increased creativity
reduction of absenteeism and fluctuation
up to 31% increased productivity
37% higher sales revenues
Take advantage of employee feedback and test CompanyMood with your team for 30 days free of charge and without obligation. Our support team will be happy to answer your questions by mail or telephone.
Sources
[1] Diete, M. (2019). Beteiligungsquote. www.mitarbeiterbefragungen.com. Retrieved from https://mitarbeiterbefragungen.com/mitarbeiterbefragungen/durchfuehrung/.
Als Fachkraft für betriebliches Gesundheitsmanagement und als Master-Psychologin mit dem Schwerpunkt der Arbeits- und Organisationspsychologie bin ich im Bereich Business Development tätig. Ich stehe meinen Kollegen bei der Entwicklung von CompanyMood mit psychologischem Fachwissen zur Seite.